I have a problem with my heating or electricity
If you suspect that there is a problem with your supplies, then there a few things you can do to check before you call us. First of all, don't forget we look after your heating up to and including the Heat Interface Unit (HIU). For your electricity, we are responsible up to the input of your consumer unit (fuse box). Anything past these points is the responsibility of you or your landlord.
Electricity failure
If we supply your electricity and you have a 'power cut' before calling us, please first check that:
A circuit breaker inside your property has not tripped. If at any time you feel unsafe whilst doing this, please contact us.
Your neighbours are affected too.
If you still have a problem, then please do call us and we will investigate and restore your supplies.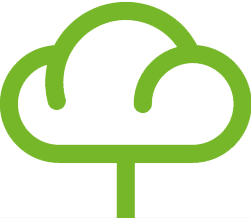 Cold water
Is the cold water flowing at any of your taps? If not, then it may be a water supply issue and you should contact your water supplier as cold water is not supplied by us.
Hot water
Is the hot water timer on? Instructions for this are in your property handbook.
Is there hot water at ANY hot water tap in your property? If not, then please call us.
However, if there is hot water to some taps, then it may be a problem with your plumbing which you or your landlord are responsible for.
Heating
Is the central heating timer on? Instructions for this are in your property handbook.
Set the Thermostatic Radiator Valves to maximum to see if heat flows.
Is there heat to any radiator? If not, then please call us.
When you call we will ask you these questions and, if necessary, we will arrange for an engineer to call you and arrange a visit.