B&D Energy Ltd is provider of District Energy in the Barking and Dagenham area. It is wholly owned by Barking and Dagenham Council.
If your home or business is on one of our schemes, you will benefit from:
Constant heating and hot water

The satisfaction of knowing your energy comes from a low carbon energy source

Peace of mind that the tariff you pay is competitive and fair
District Energy is the term that is used to describe energy (heat or electricity) that is locally produced and distributed within a comparatively small area. We are producing our energy in locations in Barking Town Centre and the Becontree Heath area of the borough and supply to customers connected to our networks only.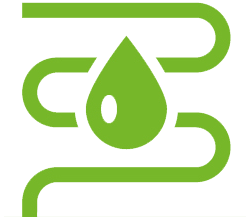 We are planning to build energy schemes elsewhere in the borough and over time add to the range of energy sources and services that we offer. If you are a property developer in Barking & Dagenham please ask us about the benefits of using our District Energy Schemes to achieve energy efficiency and meeting your low carbon energy targets.
Coronavirus – How we're supporting our customers and employees.
During this difficult time, we know our customers may have concerns about their energy supplies.
Firstly, your supplies of heat and electricity will continue. Our heat generating plant is highly automated, requiring only minimal inspections and any essential work to ensure we can continue to generate our supplies of heat will go ahead as normal.
If you need to contact us, our phone number is working and we can answer your queries about your account as normal.
Following the latest Government guidance, we want to minimise the potential spread of infection to both you, your family and our employees. We will be suspending all non-essential activities inside customer properties such as servicing of equipment, manual meter readings and non-repair inspections until further notice. We will only be attending in the event of a complete loss of heating or hot water or a major leak. If an engineer is required to visit your property they will only do so if it is safe for you and them and we ask you to comply with the latest government guidelines on social distancing.
We have written to all of our customers with details of the measures we have put in place. If this has not yet arrived please email us and we can get another copy in the post to you.
Please be mindful that due to protecting both yourself and our engineers our service levels may differ to normal during this difficult time and we appreciate your understanding and patience.